Georgia
Rabun County
Ada-Hi Falls Nature Trail
A beautiful trail named for the Cherokee word for forest.
Located in the Black Rock Mountain state park, this short hiking trail is surrounded by plant life, with thickets of rhododendron and patches of wildflowers specially noted. Ada-Hi falls are the highest elevation falls in Georgia, although the falls are rarely more than a trickle in the dry summer months.
Stairs and planks lead to the observation platform, making the steep descent and observation of the falls easier.
Ada-hi Falls, a small cascade typical of those found at the higher elevations throughout the Blue Ridge Mountains. The Ada-hi Falls Trail provides a delightful walk into an outstanding example of a moist, north-slope Appalachian cove. The trail features mature hardwoods, lichen-covered rocks, a variety of ferns and wildflowers, and a dense thicket of rhododendron.
Length: 0.2 miles
Difficulty: 4
Nearby Trails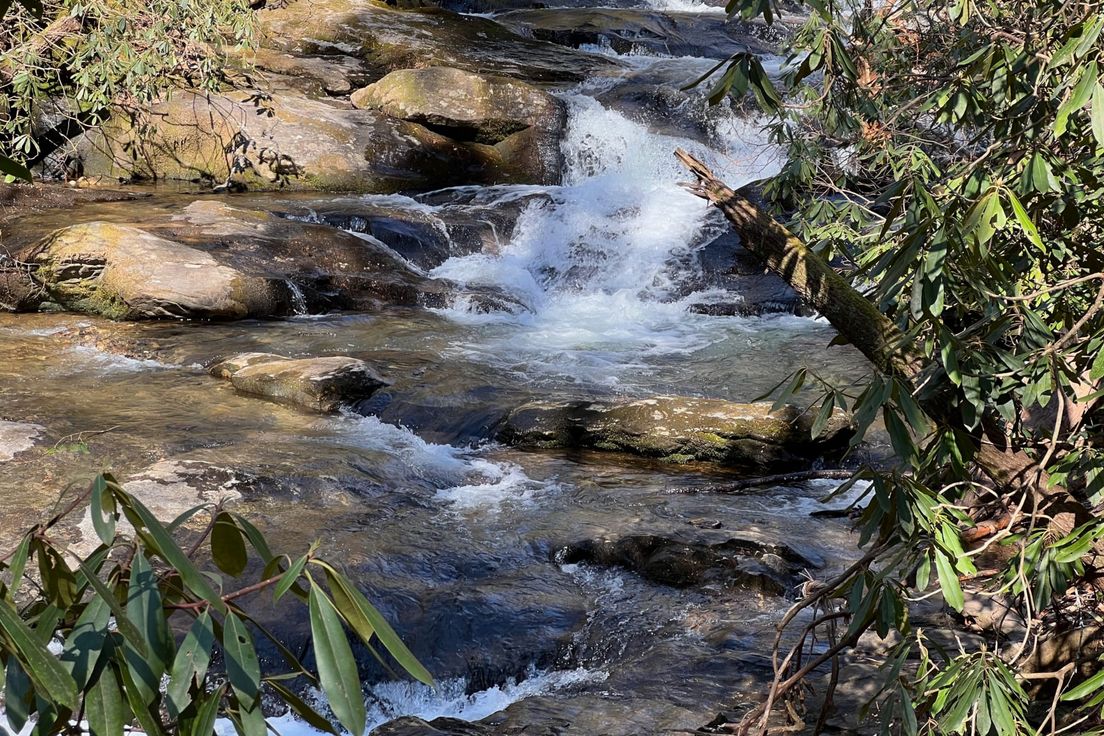 Nice Little "Hike"
Day Hike
This was really short, but uphill on the way back. It would be an excellent first hike for beginners since there is an obvious payoff of the waterfall. The state park is beautiful, but expect it to be much cooler at that elevation (pack a jacket).