Georgia
Union County
Bear Hair Gap Trail
A trail that winds through Blood Mountain Wilderness
Although this loop trail crosses several roads, it is well-marked and easily followed. It may by hiked in either direction, and is blazed both ways for convenience. The trail is well blazed with orange blazes and has multiple signs along the trail. The trail can be hiked in either direction, but counter clockwise is the easier way. Going counter clockwise the trail has a gentle ascent for one and a half miles, then is level or downhill from there. Along the way, a sign points to a short side trail, blazed in green, that leads to an overlook of Lake Trahlyta. The spur trail is about a half of mile round trip. Lake Trahlyta in Vogel State Park is named for an Cherokee Indian princess, who is buried nearby. The trail winds through the Blood Mountain Wilderness after it leaves Vogel State Park. The United States Congress designated the Blood Mountain Wilderness in 1991 and it now has a total of 7,800 acres. All of the wilderness is in Georgia and is managed by the Forest Service.Legends tell of the gory battles waged between Creek and Cherokee Indians atop 4,458-foot Blood Mountain, but today the site is famous for being the highest point in this Wilderness.
Length: 3.6 miles
Difficulty: 4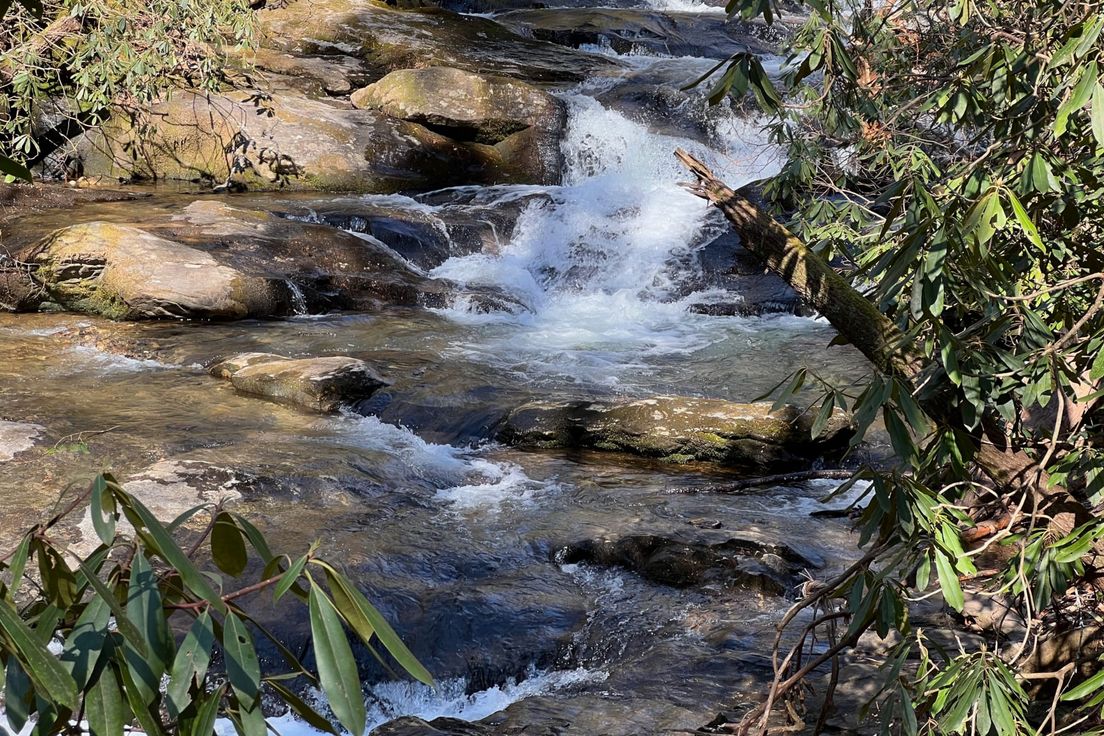 Not Remarkable
Day Hike
This was a pretty trail in a beautiful area, but there was nothing remarkable about this trail. It's a nice stroll if you aren't expecting a mountaintop vista or some other payoff. I would rate it moderately easy.
Good trail in Vogel
Day Hike
Vogel is one of my favorite Georgia State Parks, I try to go at least once during the fall leaf color change. I unfortunately went a little too early this year but it was still a good hike non-the-less. You start out in the park near cabin #7, which is the approach trail to Bear Hair Gap. The first part of the trail rises rapidly, you gain about 1000 feet overall, but the first mile is the majority of that. You follow a creek partway up that makes for nice scenery. At about the mid point where the Coosa backcountry trail continues on you have to ford the creek which is 6-8 feet across, there are rocks that you can step on to make it across. Towards the top the trail is wide and mostly consists of old road beds, it looks like access vehicles still use part of the trail. There are lots of big Hickory trees further up. The trail is about 5 miles long and can take a good 3 hours to hike. The trail description says family friendly but for small children would probably be too long, but there are other trails around the lake that could be done by small children.