Tennessee
Polk County
Benton Falls Trail
Short, level hiking trail from Lake McCamy to Benton Falls
Also known as CNF Trail 131, this is an easy 1.5 mile hike to a gorgeous 65-foot waterfall on top of Chilhowee mountain located near Reliance, Tennessee. The trail is a little hard to identify, but is marked by blue blazes and is well used so once you are on it, it's easy to follow.
Lake McCamy, which features a small beach and swimming area, marks the start of the Benton Falls Trail. There are two other trails starting from the lake, the Chilhowee Lake Trail goes around the lake and the Woodlands Loop is a guided nature trail.
Benton Falls stands 65-feet tall, and a 1.5-mile spur trail leads from the end of Benton Falls Trail to the top of Benton Falls.
Length: 1.6 miles
Difficulty: 3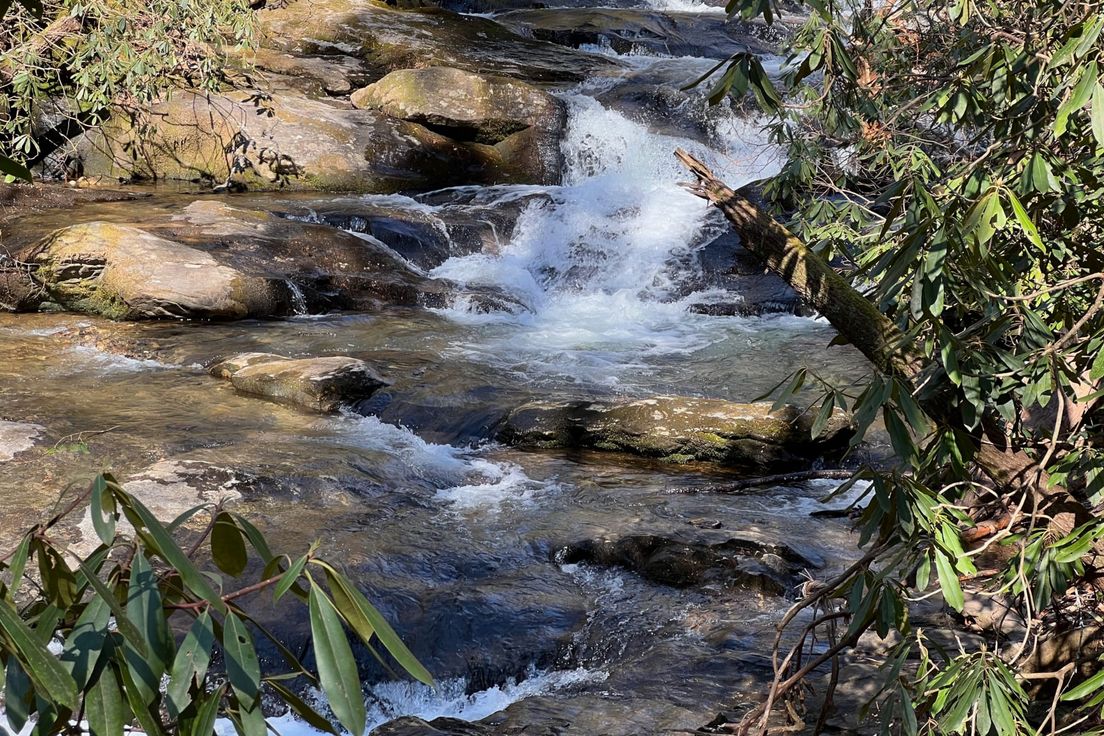 M Lynch
Day Hike
So secret that trail sign forgot to add Benton Falls to signs along path. Need to study map at head of trail. Glad it was populated just enough to have help. Following path color. The walk was wonderful and view gorgeous, so glad we kept going.