South Carolina
Oconee County
Chattooga Trail
Trail along the Chattooga River
The 15-mile hike is usually taken as a two-day backpacking trip, as the trail is of moderate difficulty. The river is closed to rafters and boaters, so the trail is especially peaceful and enjoyable for hikers. Several stunning waterfalls are located along the trail.
Length: 15.0 miles
Difficulty: 5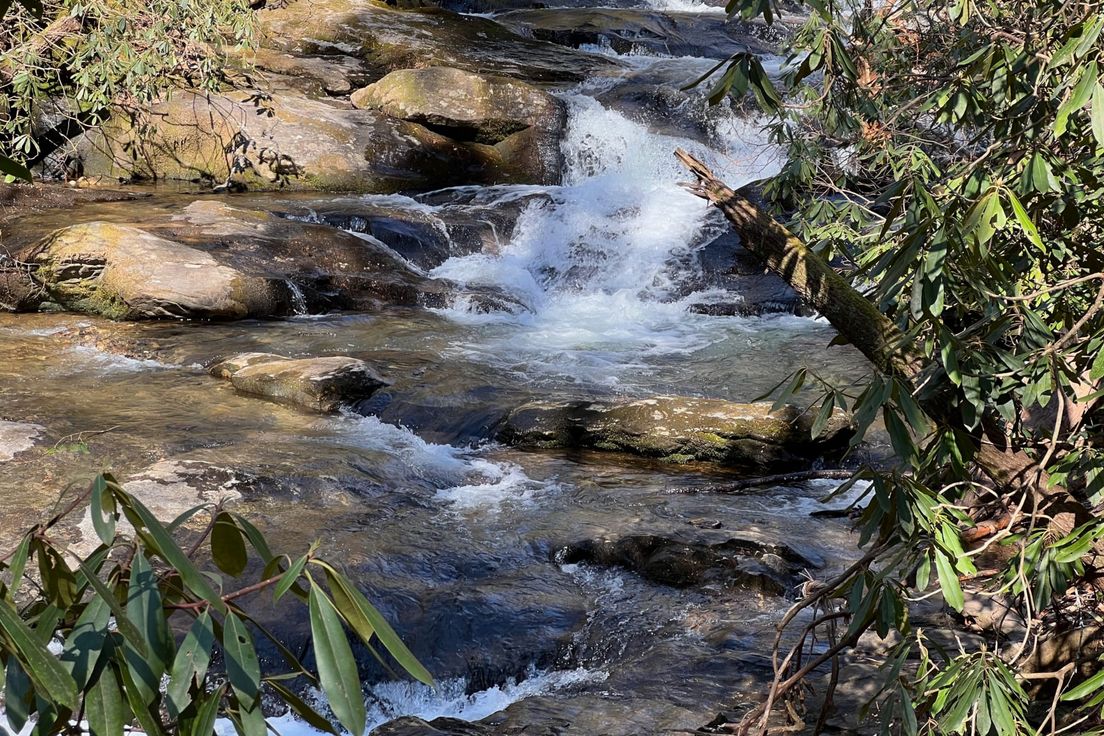 Upper Chattooga River Trail
Overnight
Our 2-day hike started with us leaving our vehicle at a parking area by the Cherry Hill Campground on SC Rte 107 (north of Oconee State Park) where we then hitched a ride just beyond the SC-NC border and down a gravel road which had access to the Elicott Rock Wilderness. This was about 14 miles of easy to moderate hiking. Numerous waterfalls near the Chattooga, as well as the Chattooga itself, make this an enjoyable trip. Primitive campsites along the river offer ideal rest stops. Highligts included a side trip to Kings Creek Falls just after you cross Burrell's Ford Road and then onward to Big Bend Falls on the Chattooga. We backtracked from Big Bend Falls and hiked out from the Chattooga River using an access trail (about 3 miles long)which parallels a gravel road (Big Bend Road) that goes to SC Rt 107, right across from the Cherry Hill campground.