Georgia
Union County
Helton Creek Falls Trail
A very short hike to two sets of waterfalls
The short but scenic trail leads to the first falls, which are about 30 feet high. The second falls, a short way down the path, is a set of twin cascades that drop at over 50 feet.
Length: 0.1 miles
Difficulty: 1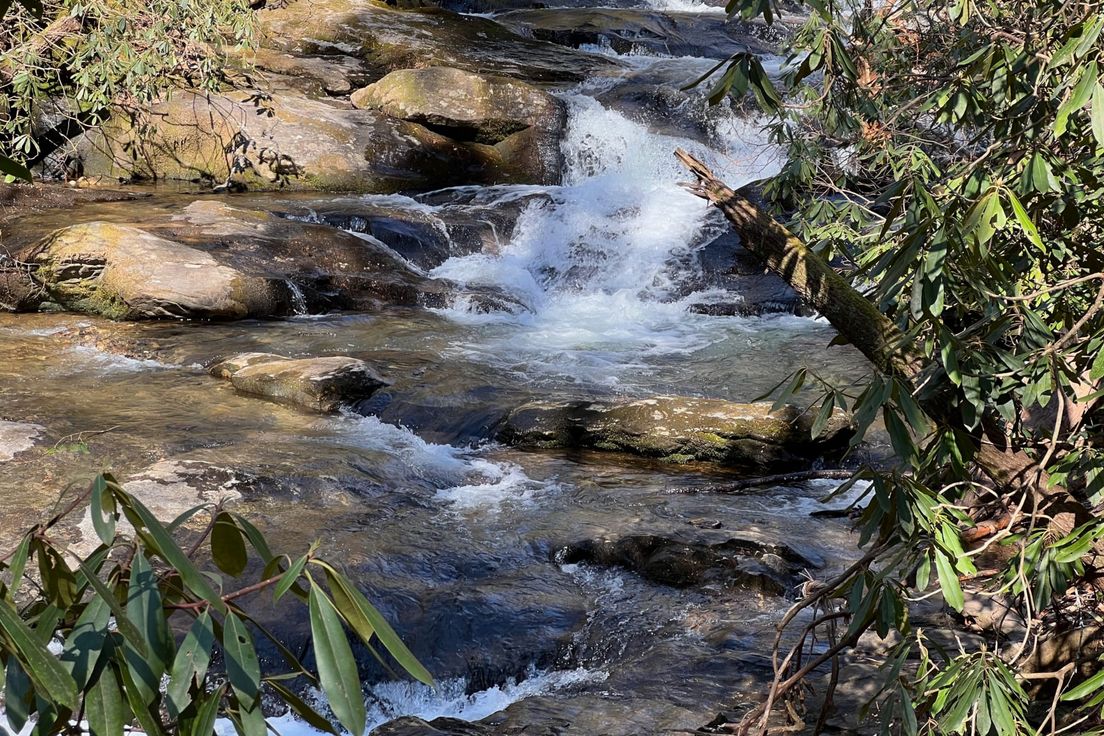 Short and easy hike with lovely views
Day Hike
Helton Creek Falls is easily accessible by car from Vogel State Park and Walasi-Yi/Neels Gap. The trail is nicely maintained, descending into a valley and up toward the upper falls (where it terminates in a boardwalk viewing platform). There are stairs leading down into the pool beneath the lower falls -- I imagine in summer it's a popular swimming place! But not in January. The falls are lovely and the short trail was perfect for a family with young/new hikers.