Georgia
Rabun County
Holcomb Creek Trail
Rabun Bald with two waterfalls
Holcomb Creek Falls is the first falls you come to, after about 0.3 mile hike. It's a breathtaking 120 foot waterfall. Shortly after the first waterfall, you come to the second, named Ammons Creek Falls, which has a nice observation deck for viewing.
Length: 1.75 miles
Difficulty: 5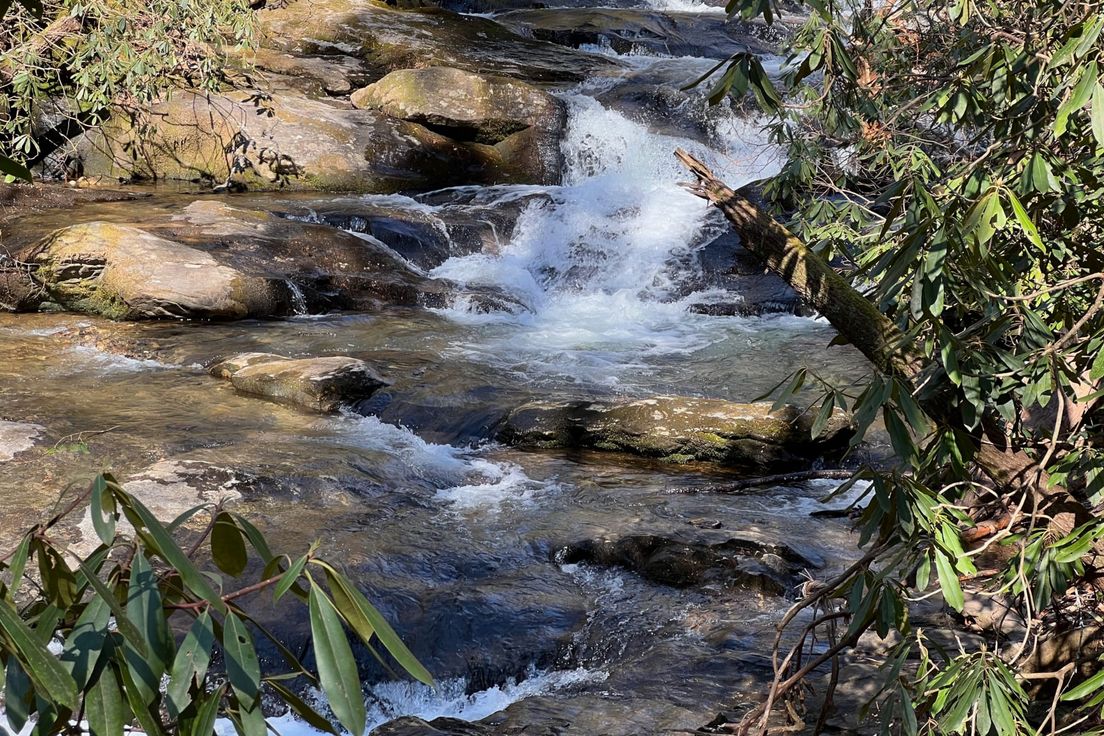 Beautiful Water Along the entire Trail
Day Hike
This is a great hike if you're looking for something short and scenic. The trailhead is well marked off the FS road - start out with a short walk downhill to Holcomb Creek Falls. This area was somewhat popular, but I think a lot of folks just turn around and walk back instead of going on to the next set of falls, Ammons Falls. Both sets have a platform built for viewing. You can take the trail to the right labelled "Hale Ridge Road" and you will follow along Holcomb Creek back out to the road. I think it was two miles total - I would rate it moderate. There are a few pieces of the trail that will get your heart rate up, but it's not bad at all. Be sure to follow a couple of very short side trails to the creek for lovely secluded viewing.