Georgia
Rabun County
Minnehaha Trail
Trail leading to the beautiful Minnehaha Falls

Near Lake Rabun is Minnehaha Trail which leads to the to Minnehaha Falls, it is consistently ranked as one of the prettiest waterfalls in Georgia.
The waterfall from Fall Creek cascades 60 feet down in a stair stepped fashion ending in a picturesque cove with mountain laurel and thickets of rhododendron.
The .4 mile hike to the falls starts steep, but soon levels out until the end near the falls where it's steep for a short distance.
Length: 0.4 miles
Difficulty: 4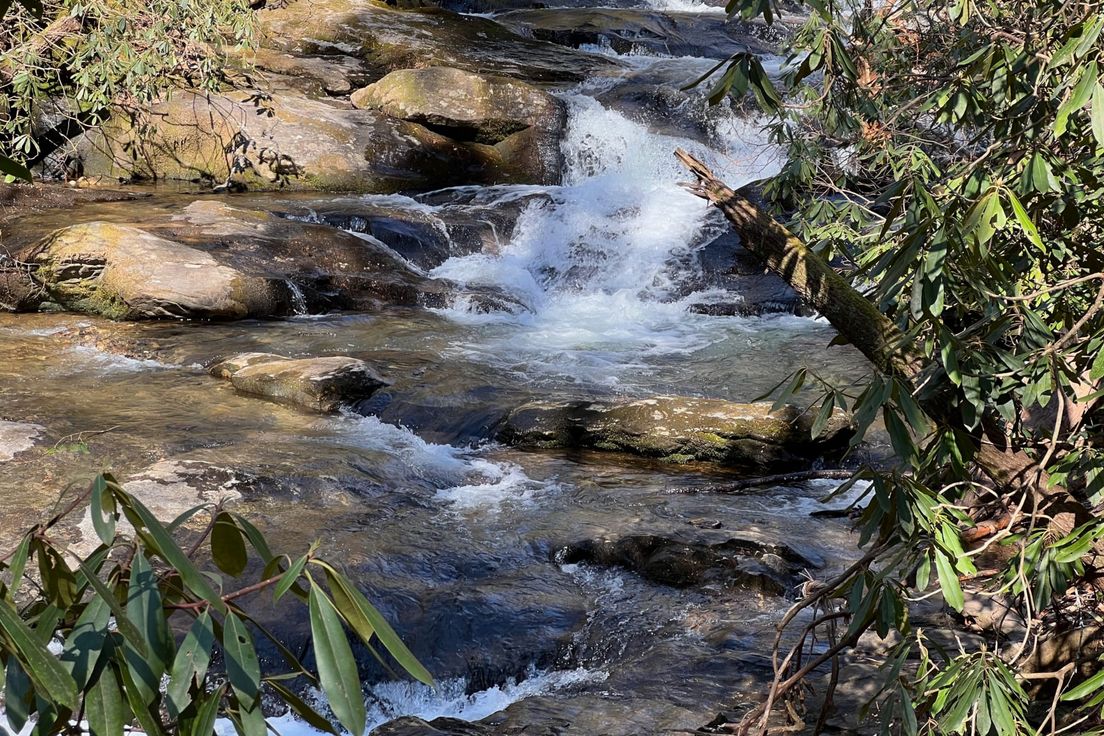 Beautiful Falls!
Day Hike
My wife and I stayed at Glen Ella Springs B&B for our 10th anniversary. The head to Minnehaha Trail is right around the corner from the inn. It's a really easy hike to the base of the falls, and well worth it!