Georgia
Dawson County
Amicalola Falls East Ridge Trail
Climb to the top of Amicalola Falls
This trail is the start of the Springer Mountain approach trail, which marks the beginning of the Appalachian Trail. This very popular hiking route goes from the visitor center to the top of the falls. There are many photo opportunities along the way looking out along the mountain vistas. The first part of the trail is wooded and has several switchbacks to reduce the grade. About half way to the top the trail merges with a service road and continues along it for the remainder of the trail to the top. Once your reach the top of the falls, you can descend down the massive West Ridge staircase with over 400 stairs leading down to the base of the falls. This route is easier than hiking up the stairs from the West Ridge trail, there are warning signs stating that the stairs are strenuous.
Length: 1.0 miles
Difficulty: 5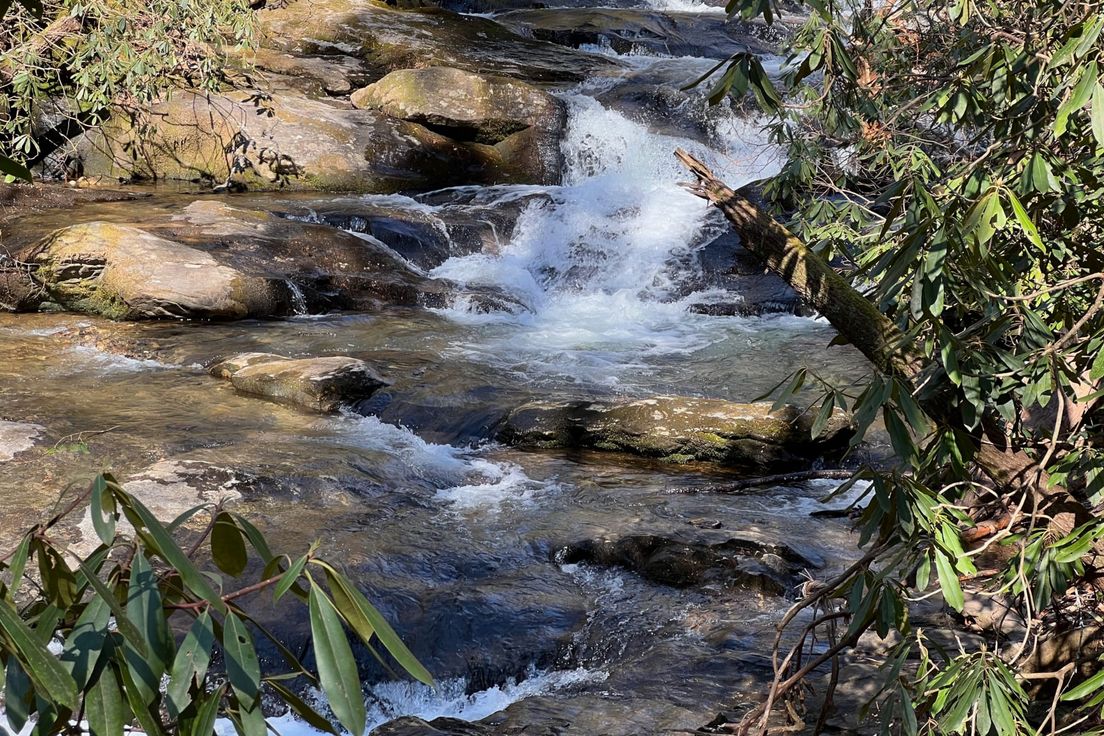 Scenic route to the falls
Day Hike
This is a short hike, but once you get towards the falls the stairs offer some challenge. The park is gorgeous and crowded in the fall but worth the trip. The inn and dining at the top are also nice if you are going for a day trip or overnight.