Georgia
Fannin County
Benton MacKaye Trail
Long trail stretching from northern Georgia to Tennessee and North Carolina
The trail in Georgia stretches from Springer Mountain to Double Spring Gap on the Tennessee border. The first 20 miles of this trail merge with the Appalachian and Duncan Ridge Trails. From Springer Mountain, the Benton MacKaye Trail goes north to Rhodes Mountain and turns west, crossing the Toccoa River at Shallowford Bridge. The trail uses county roads near Stanley Gap, and then follows ridge tops to Cherry Log. The trail then crosses private property before following state and county roads to Bush Head Gap. The entire trail is marked with white diamonds and blazes on trees.
The last 7 miles of the Georgia portion of the trail are located within the Cohutta Wilderness. The terrain varies from streams through laurel and rhododendron thickets to scenic ridge tops, mature forest, and country roads. The trail is marked with white diamonds and blazes on trees. On the Cohutta district, the trail merges with the South Fork, Jacks River, and Hemptop Trails, where horse travel is permitted within the wilderness.
Length: 78.6 miles
Difficulty: 7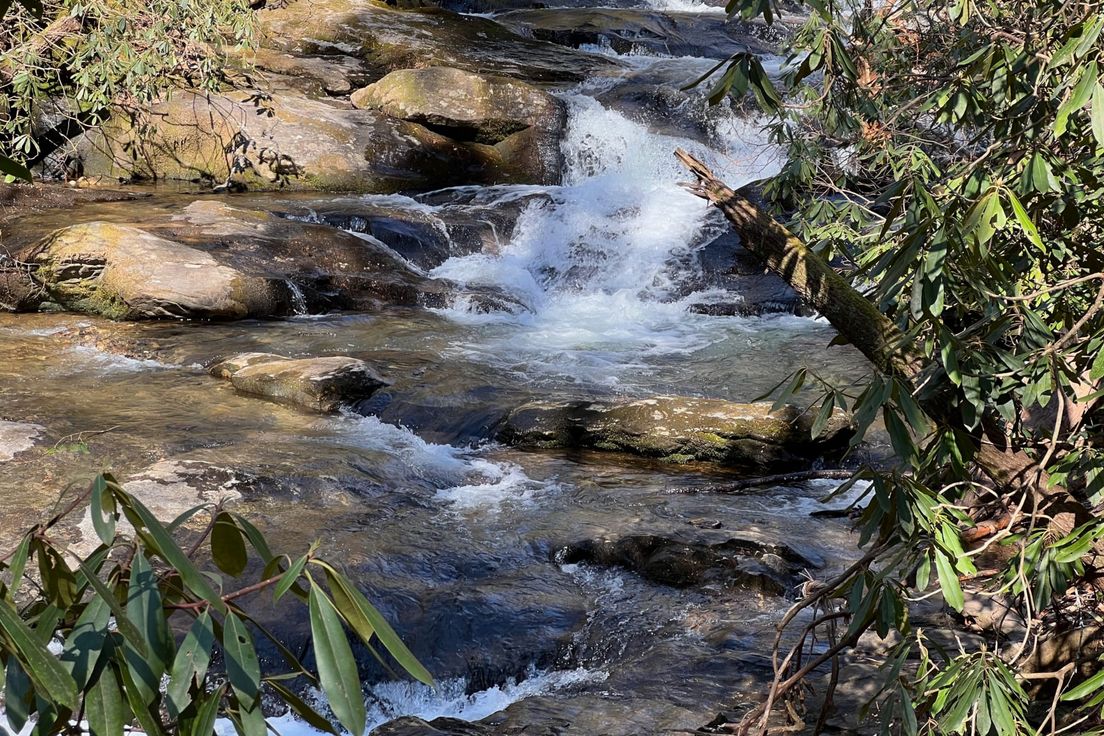 Section 1 - Springer Mtn to Three Forks
Day Hike
You'll park at the Springer Mountain trailhead. If you hike on the weekend, expect a crowded parking lot - best to start out early. This is the beginning of the AT, as well. The Benton MacKaye trail intersects the AT at many points, and that is where you'll run into other hikers. Be sure to take any side trails for vistas. It is a lovely trail with varying types of ecology. This section is not strenuous, but there are some rolling hills. I would rate it moderate. A couple of water crossings, so wear good boots. I was a little underwhelmed when we arrived at Three Forks and realized that it is accessible from another parking lot.