Tennessee
Sevier County
Laurel Falls
Hiking trail past Laurel Falls to Cove Mountain
The hiking trail, located within Great Smoky Mountain National Park, is a good trail for families with children. The first 1.3 miles, which leads to the falls, is heavily used and has been paved. After the falls there are fewer people on the trail as it makes its way through a virgin forest to the firetower atop Cove Mountain. The tower is closed to the public.
Length: 4.0 miles
Difficulty: 5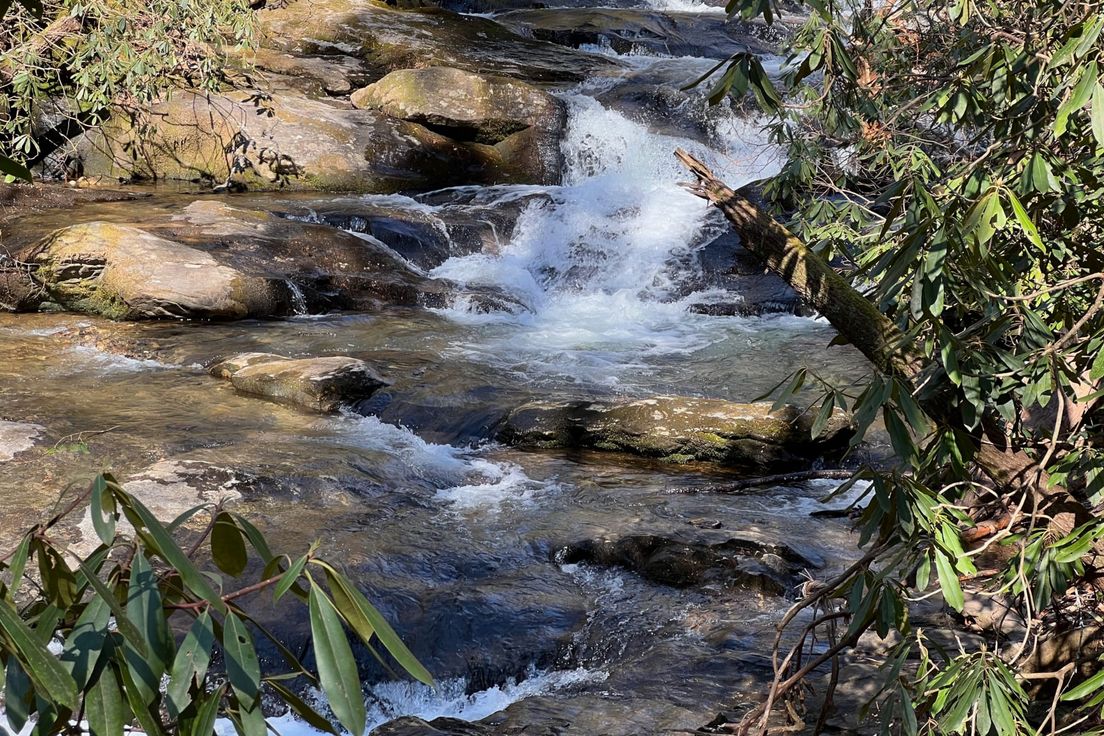 Very scenic but popular hike
Day Hike
This is a very popular hike in the Smoky Mountains, if you are looking for a nice waterfall and great views this is a good hike. If you are looking for solitude then you will need to look elsewhere as this trail is very crowded both along the trail and at the top near the falls. The trail is easy-moderate in difficulty and you will see many people not in good physical health making the hike. The trail can be hiked by small children, but there are several very steep drop offs and no railing so they could easily get hurt or killed if they are not holding a parents hand. There are great views of the surrounding mountains and the falls are nice. It's a very short drive from Gatlinburg. The parking situation is not very good as spaces fill up quickly and you will need to get there early or expect to walk a good distance from where you park to the trail head.