Tennessee
Sevier County
Rainbow Falls Trail
Follow LeConte Creek up to the Falls
This trail follows LeConte Creek up the mountain providing views of Large Hemlocks and in winter time a view back to Gatlinburg. There is a 1500 foot elevation gain and along with the Rocky Terrain makes this a more difficult hike. The switchback about a mile into the trail provides a good view of Gatlinburg during the winter months. The falls does not have a lot of water so the 80 foot falls provides a steady mist during it's decent.
Length: 5.4 miles
Difficulty: 6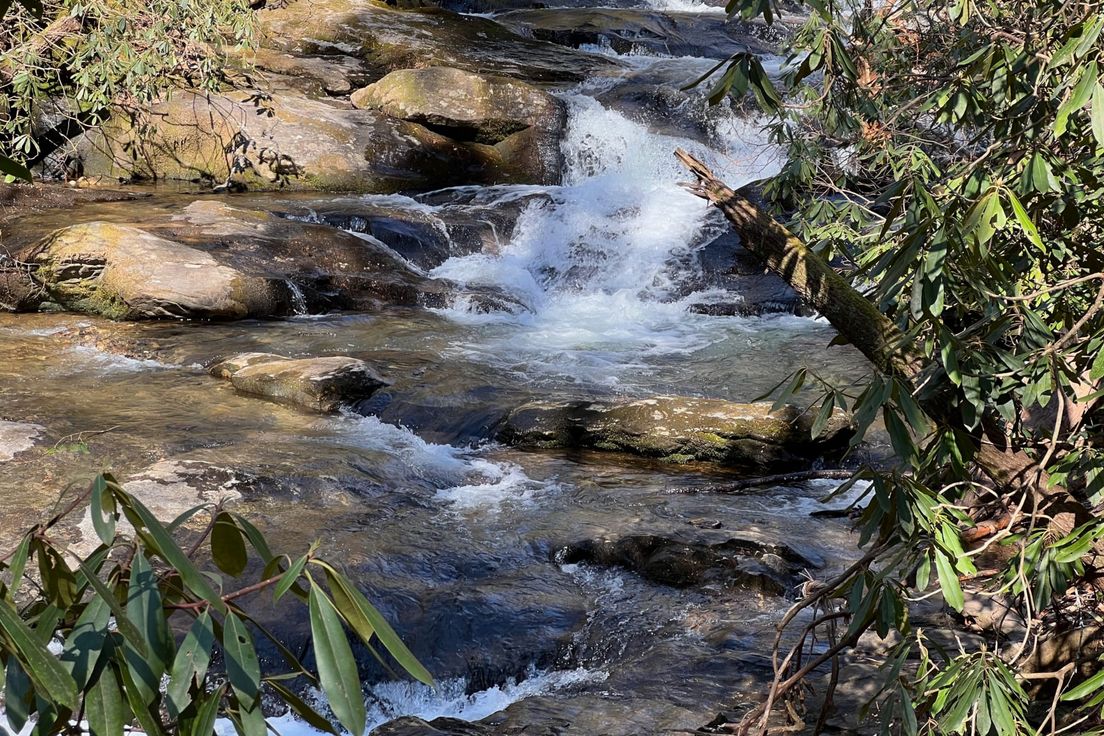 Leconte Summit via Rainbow Falls
Day Hike
THIS RATING IS ONLY TO AND FROM FALLS. (For full summit run via this trail, I would rank this 5 and you can find the whole trip account to summit at http://nicotye.blogspot.com/2011/06/hiking-mount-leconte-summit-run-i-had.html) The hike to Rainbow Falls is moderate. The incline is steady but the scenery is great and the path terrain is relatively easy. The trail to the falls follows a mountain brook that is quite scenic and the ancient trees are amazing. The flow of water over the falls is not extremely impressive, but the height of the falls is very impressive.