Georgia
White County
Anna Ruby Falls National Recreation Trail
Hike to the breathtaking Anna Ruby Falls
The interpretive asphault trail follows Smith Creek upstream to the base of Anna Ruby Falls. There are two observation decks, one situated close to the bottom and the other closer to the falls and higher up, accessed by a gravel path.
Length: 0.4 miles
Difficulty: 3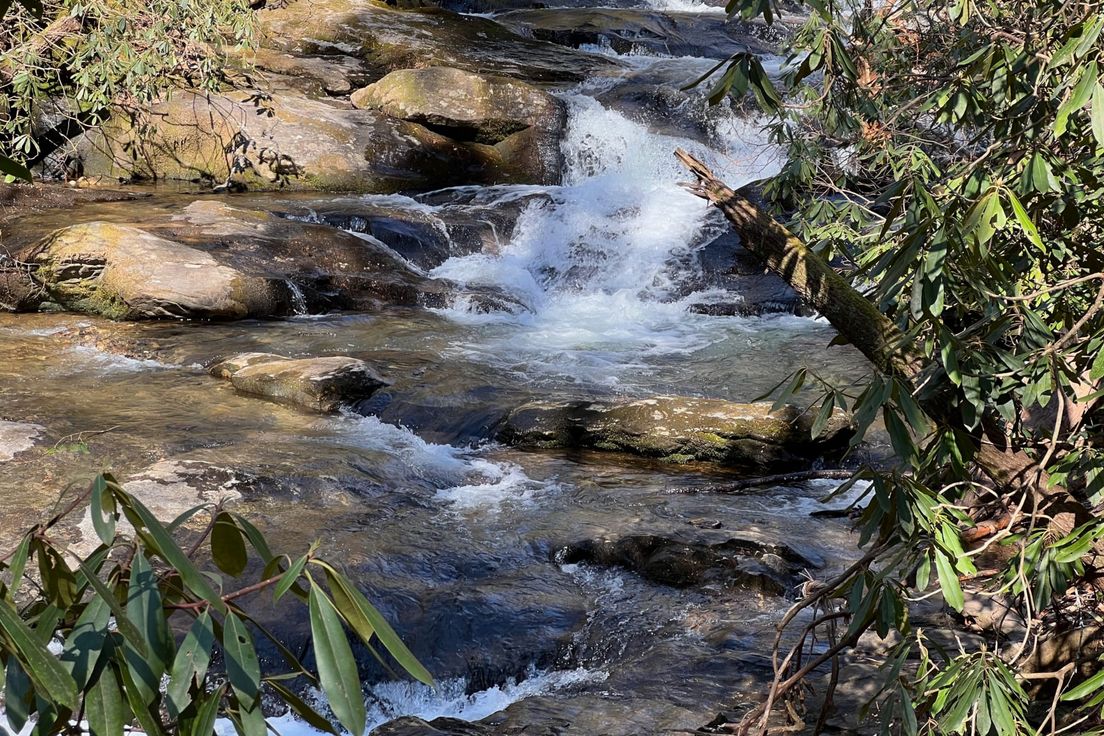 Lovely even in the rain
Day Hike
We have visited Anna Ruby Falls several times -- most recently on 1/2/14. Short but steep, the trail follows Smith Creek upstream to its beautiful sources (Anna Ruby Falls is two waterfalls, one from Curtis Creek and one from York Creek). This is a very managed trail: it's paved, with a bridges at the creek crossings, benches made from local stone along the way, interpretive signs, and two overlooks. The uppermost overlook was closed when we were there this time, but the view from the lower overlook is spectacular.