Georgia
Towns County
Rocky Mountain Trail
The first leg of a loop over Rocky Mountain
The trail begins as an old roadbed past the High Shoals trailhead and is marked with blue blazes.
The trail follows the roadbed for almost a mile before turning away and gradually beginning its ascent toward the top of the mountain. The hike ends at its intersection with the Appalachian Trail, but hikers may choose to turn left onto the AT to complete the loop over the mountain (the loop is 3.5 miles long).
Length: 1.8 miles
Difficulty: 5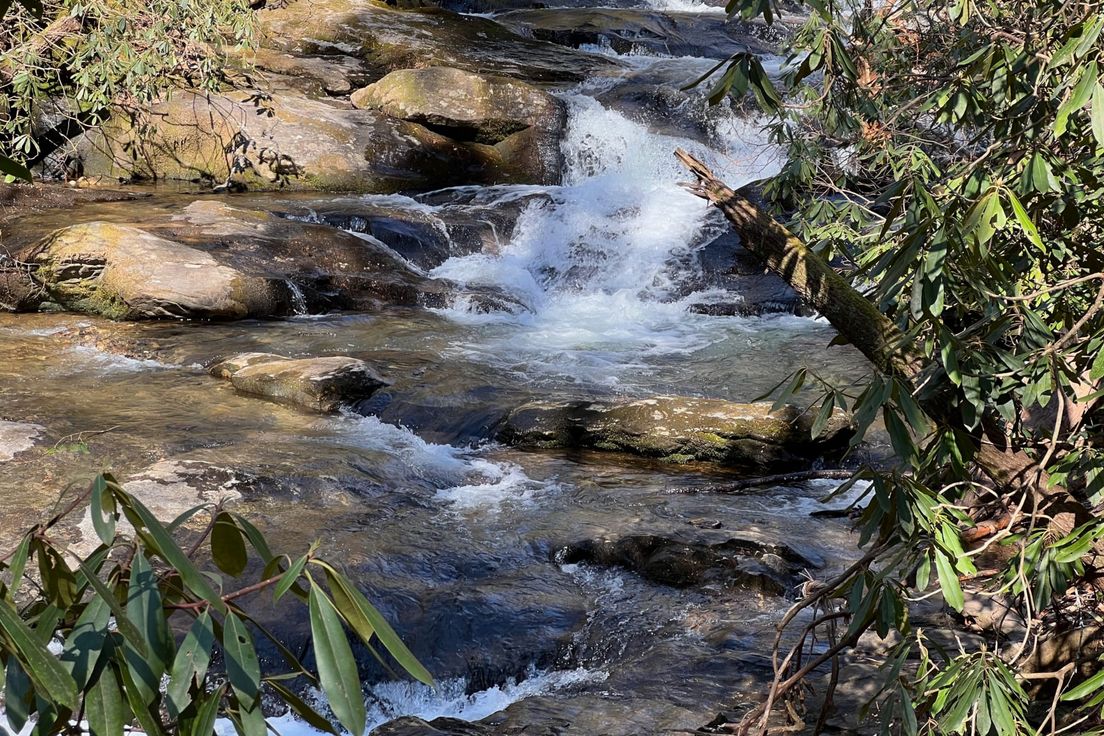 Rocky Mtn Trail
Day Hike
While this trail would be lovely in the Summer and Spring, I think you would miss a lot of the ridge views at the beginning of the hike. You will cross a few small streams within the first mile of the hike, but nothing major. It's a gradual climb until the Rocky Mtn Trail ends into the AT. We chose to turn left and make a loop. This section was a little more strenuous, but well worth it. The views from the AT (Indian Grave Gap) were awesome - maybe the best vistas I have ever seen. There is a camp site off the trail that's in good condition. The trail is well maintained. It's quite rocky as is typical for the AT. The last mile or so was fairly steep downhill, then you end on the forest service road to complete the loop. It is all very well marked. Total - just over 3.5 miles.