Georgia
Rabun County
Becky Branch Falls
Nice 20 foot waterfall

Driving from Clayton on Warwomen, watch for Warwomen Dell on the right just past a sharp turn to the left.
Park in the first parking lot and Walk north on Bartrams Trail for a quarter of a mile to the base of falls.
The Bartram Trail also continues to nearby Martin Creek Falls.
Length: 0.6 miles
Difficulty: 4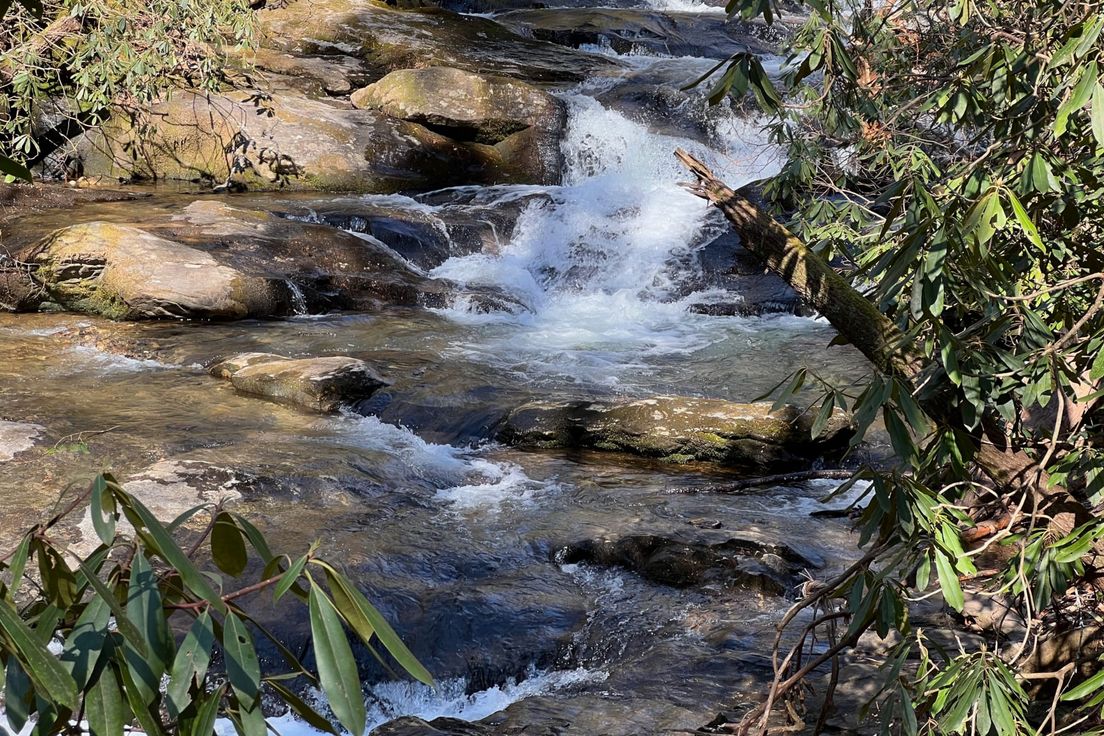 Bartram Trail - Section
Day Hike
I didn't see a post for the Bartram Trail, but this is the first set of falls you will see taking a section of the North end. Becky Branch Falls are actually at the very beginning of the trail. You can take the trail for about four miles out to reach Pinnacle Knob (not officially part of the Bartram). This route will lead you by another waterfall (Martin Creek), and end on a mountaintop with a gorgeous view. The climb to Pinnacle Knob is killer, but the rest of the hike is easy. This section of the trail is just lovely the entire way. I would do it again! (total of 8 miles out and back)