Georgia
Rabun County
Tennessee Rock Trail
Hiking trail has 25 interpretive stations along its length
This trail is a loop, and is hiked most easily when traveling counterclockwise, as the guidepost indicates. The trail is dotted with plants, both unusual and everyday.
Near the end of the loop, after a moderately strenuous climb to the ridge, hikers reach the rock for which the trail is named. Tennessee Rock is a part of the Eastern Continental Divide, a series of ridges that separates the Gulf of Mexico drainage from the watersheds that flow directly to the Atlantic Ocean.
Look-off areas provide scenic views of surrounding mountains and towns.
Length: 2.2 miles
Difficulty: 5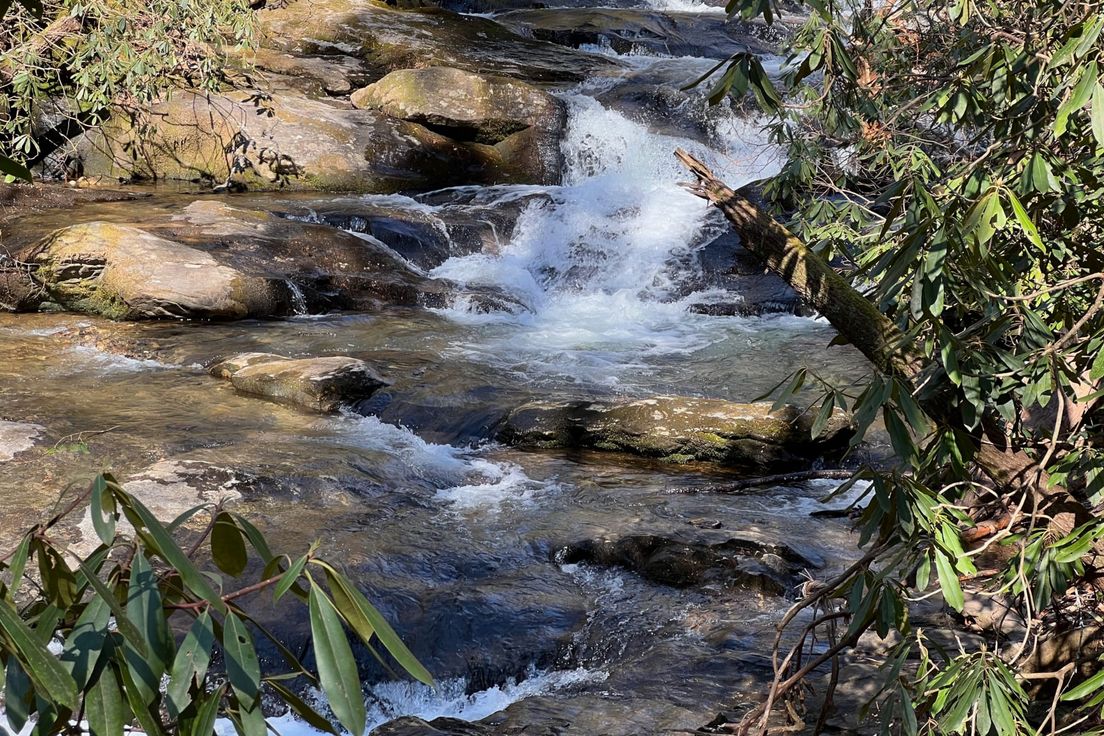 Great Short Trail
Day Hike
This trail is well-maintained and fairly popular as it is short and has a nice payoff. It is a lovely hike starting out in a valley filled with lots of plant life. The climb is easy to moderate with a lovely view at the top on each side of the mountain. I will warn that the climate on Blackrock is its own - I have been there when it was nearly 15 degrees colder than the city of Clayton. I have also been there during a pop-up storm.