Georgia
White County
Smith Creek Trail
Winds over Hickory Nut Ridge and Smith Mountain
The trail can be accessed from either end, from Unicoi Park Road or Anna Ruby Falls. The hike is significantly easier when beginning at the falls. Contrary to its name, Smith Creek is not seen or heard from after the first 0.5 mile. The trail climbs up the ridge then descends by switchback down the mountain.
Length: 4.5 miles
Difficulty: 4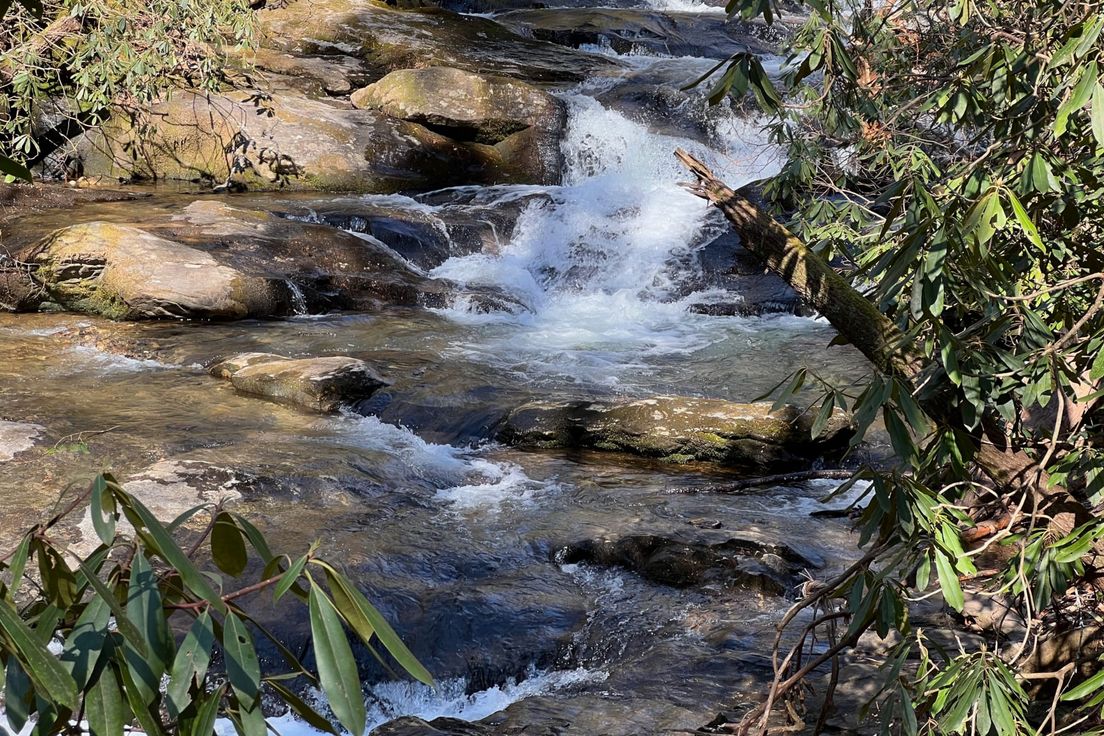 Nice Hike
Day Hike
Good hike. Trail is maintained and clear of fallen trees. Pretty strenuous. Lots of steep hills and uneven terrain. Nice woodland hike. Must wear gook hiking shoes and bring plenty of water. 10 miles round trip. About 30 minuets into it you come to a small creek. Its hard to tell where the path picks up. You have to cross the stream. I made the mistake of turning left and following where I guess many other people thought the trail went since it almost looks like a trail. I'd hike it again.
I Felt Robbed
Day Hike
I gave this hike four stars because nobody ever tried to describe it as anything that it wasn't. I guess I just felt a little jaded that it ended at Annaruby Falls where all the tourists had just hiked 0.4 miles to get to the same place! ;) The trail is pretty well maintained and nothing too strenuous. I would rate it moderate. There are several water crossings, but they are quite easy to navigate if you have on proper hiking boots. Some sections are damp, therefore slick. The first two or three miles are uphill (from Unicoi), which was tough in 90 degree weather. I would recommend hiking this trail in the winter for better views on the ridge.